Installing WordPress Using Softaculous Apps Installer
WordPress a CMS which is available as a open source website building application or tool. Website has been developed using PHP. WordPress is one of the most easiest and powerful website and blogging application or CMS (Content Management System).
There hundreds of host which offer WordPress hosting. creativeON not only offer WordPress hosting but also offer just 1 click WordPress installation. Means you can make your website in single click using Softaculous Apps Installer present in the cpanel provider by the creativeON.
CreativeON also offer special WordPress hosting packages with special addon features in very low cost.
Installing WordPress using Softaculous Apps Installer in cPanel.
1. Login into your cPanel.
2. Scroll down to the icon "Softaculous Apps Installer"
3. Hover on the WordPress icon and click the "Install" link in blue.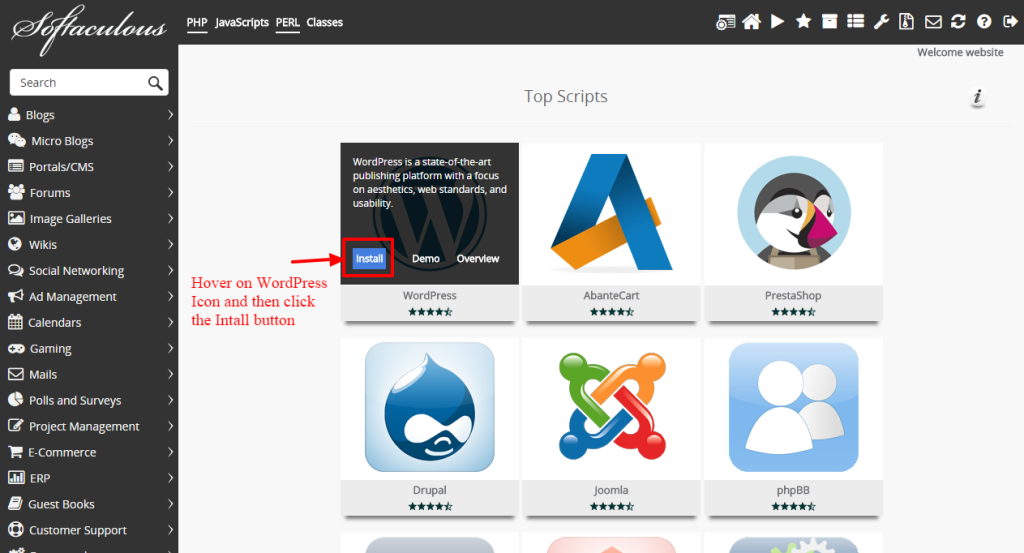 4. Fill the required field. And Click the "Install" Button"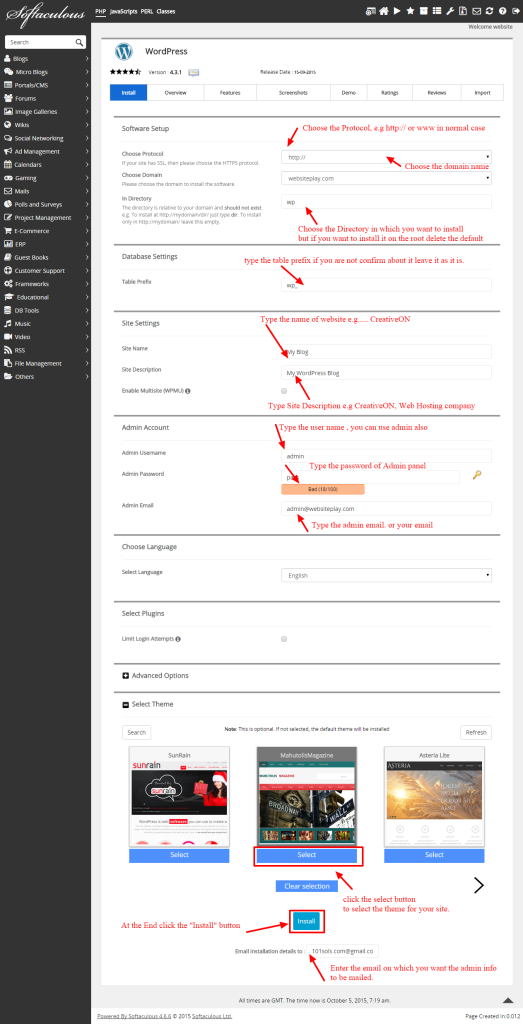 That's it you are done with the installation process it would take few moments and your website is ready with the selected theme.