How to Reset Password of WordPress site
Resetting a password of WordPress admin panel is quite a easy job and its just a 2 click away from you.
At the time of installing WordPress using softaculous Apps Installer provides the option to set a password but if you arleady have installed and want to change the password the steps are pretty easy.
Chaning WordPress Admin panel password.
1. Login to your website admin using URL http://www.yourdomain.com/wp-admin
2. After getting logged in Scroll down and Hover your mouse on "User" and then click the sub menu "Your Profile".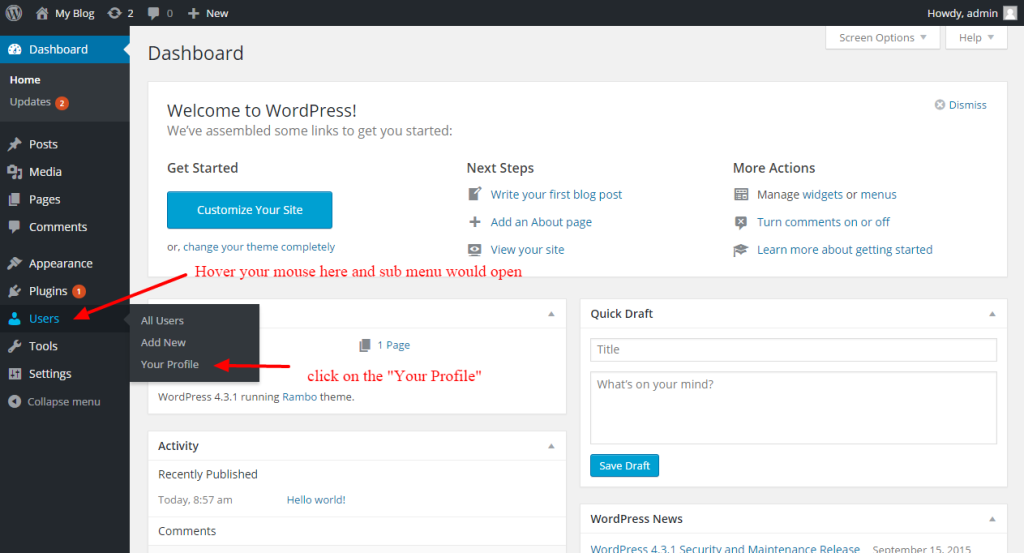 3. On next page scroll down and click the button "Generate password".
Here either you can use the system generated password if you not simply delete it and enter the password of your own.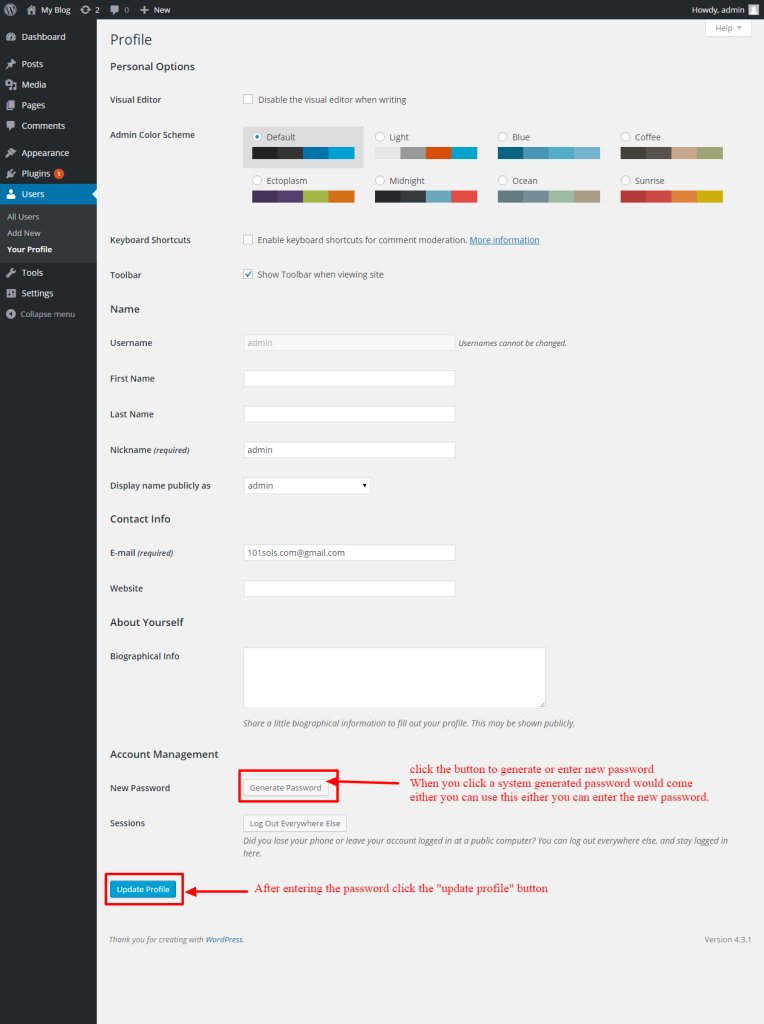 Congratulations! you know now how to change or resett the password of WordPress admin panel.